In this Program I will reveal all I know about the strategies that I use and can verify has worked for myself in creating long-term Deep Identity Level Change that has been the basis of the mental operating system I use to employ when practicing & mastering any skill and has been the key factor that I attribute any success I have to in life thus far.
This is the Mindset Blueprint that you may use as well in your quest to achieve your goals.
I have the ultimate conviction that it is imperative to understand that our ego & identity are the basis of which any person can achieve or not achieve their self defined goals and thus catalyze legitimate change in your life. And it is the purpose of this program to show the roadmap of how to initiate this type of change which you may employ in the pursuit of any skill.
Being able to understand this process and then manipulate this process to have it work towards your own ambitions is the purpose of this Program.
The material in this program was born out of necessity from my own experience in failure and reaching rock bottom financially speaking. The situation happened as follows - In my mid-twenties I had been training & operating as an Equity Options Market Maker under the tutelage of several successful traders. While I had great training and knowledge from these masters, I lacked the discipline and mindset to be a successful long term trader myself. You may call it bravado or overconfidence, at any rate this was a personality and identity flaw that ultimately led to my financial demise. That is to say my identity was not congruent with long term trading success.
Despite warnings from my fellow colleagues I attempted to force my opinions onto the market with great success for the first couple years however as I became more overconfident from the early success I began to become arrogant in the sense that I thought I knew better than the market. Because of this I hubristically thought that I could do no wrong and inevitably the market turned against me and I fought it by not changing my strategies which lead ultimately to financial destitution.
From this low level I was humbled and while I had excellent mentors, unfortunately the operating system of my psyche was not fully matured into what it needed to be in order to internalize and capitalize on the lessons I had received.
That is the point when I began meditate on what the issue could be. What was separating myself from the people who were successful in this area? I came to the conclusion that it was my mindset or, ego, that was causing the internal division that was making it difficult for myself to take the proper actions. From there I resolved to study and master the process of evolving my mindset, ego & identity for the purpose of mastering skills.
That is when I began to learn the material that is presented in the program as I realized I had to first update my mind's operating system to be more congruent with long term sustainable success.
I have now been practicing the content laid out in this program for over 10 years and have applied it to several areas of life that I intended to improve upon with great success.
I believe strongly that the methodology presented in this program may help anyone become more competent in aligning their mental state & identity with success should they

In this Program You Will
1. Learn about your Biological and Psychological roots in evolutionary psychology
2. Learn about social conditioning & environment and how it is effecting your identity
3. Manipulating Motivation & Discipline
4. Responsibility & How To Make It Work For You
5. Managing Strong Emotions & FOMO
6. Abundance & Scarcity And How It Effects Your State
7. Employing Statistics For The Purpose Of Realistic Outcomes
8. How To Actually Change In Your Identity For The Purpose Of Progressing Towards Your Goals
And more.
Your Instructor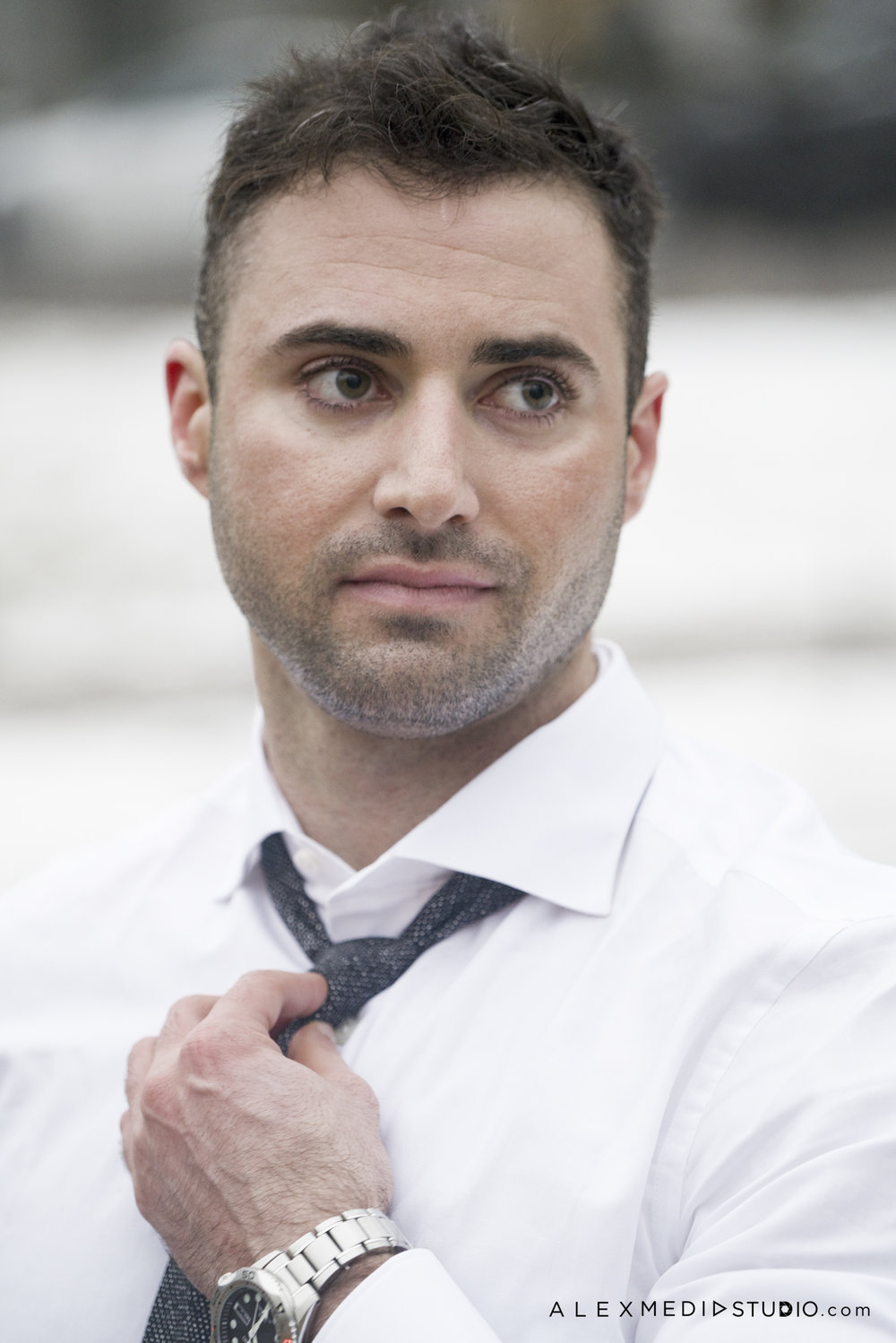 For as long as I can remember I have been enamored with 'Trading' and the resulting lifestyle. As a young teen I was enamored by the excitement and electric nature of the business. Ever since I was 11 years old I would spend my summers at the Pacific Stock Exchange (PCX) learning the Equity Options business. Years and years of spending time on the Floor until I took a 4 year hiatus to study at the University of Oregon while earning a Bachelors of Economics.
However, soon after graduating I felt it was my true calling to become a Professional Trader. My adult life has been spent on the Floors of major U.S. Options Exchanges learning the Art of Technical Analysis and the Art of Trading from several of the best Traders in the world. During almost a decade of Market Making in Equity Options on both New York Stock Exchange ARCA (NYSE Arca) and Chicago Board of Options Exchange (CBOE) I learnt from the very best of the best to make Trading as a living a reality for my post-college self. After years under these Master's mentor-ship I felt ready to take the reigns and begun coming up with my own evolved strategies unique to myself. A couple years later, I ventured my way forth into the realm of trading Cryptocurrencies which is where I spent my time now as I feel the opportunity and excitment is unmatched by any other traditional venue of trading.
It is my purpose in life to not only be an ever Student in the Mastery of Trading but to also share the ideas, thought processes and strategies that have led to my success with those that desire a similar lifestyle to my own.
With that said.. Welcome to Krown Trading!
Course Curriculum
Conditioning & Biology
Available in days
days after you enroll
Reality & Ego
Available in days
days after you enroll
Strategy & Expectations & Execution
Available in days
days after you enroll
Frequently Asked Questions
When does the course start and finish?
The course starts now and never ends! It is a completely self-paced online course - you decide when you start and when you finish.
How long do I have access to the course?
How does lifetime access sound? After enrolling, you have unlimited access to this course for as long as you like - across any and all devices you own.
What if I am unhappy with the course?
We would never want you to be unhappy! If you are unsatisfied with your purchase, contact us in the first 5 days and we will give you a full refund.